Bound to be an instant family favourite, slow-cooked beef stew offers an array of comforting flavours that are perfectly suited for the colder autumn and winter months. One of our all-time favourite beef recipes, beef stew is relatively simple to make but still packs a punch. Today we'll be sharing our recipe for slow-cooked beef stew, as well as offering some tips to help you master the art of slow cooking beef.
BENEFITS OF SLOW COOKING BEEF
The benefits of slow cooking is that it helps create lots of beautiful flavours and textures within the beef, providing the perfect finish for a variety of different dishes including everything from beef stew to curry, One of the main benefits of using a slow cooker to cook beef is that it's very easy and hassle-free, especially in comparison to the likes of smoking and grilling. Once all the ingredients are prepared and in the slow cooker, you can safely leave it for hours until it's ready, allowing you to get on with your day while still being able to return to a tasty meal.
Slow cookers also tend to require little to no maintenance, while the slow cooking process requires very few utensils making cleaning up after use a breeze.
BEST BEEF FOR SLOW COOKER
Although it all comes down to personal preference, there are certain cuts of beef that are better than others when it comes to slow cooking.
The best beef for slow cooker recipes:
In the following beef stew recipe, we'll be opting for beef brisket due to its flavoursome features that come from its fat. Brisket meat is also known for being easy to pull apart once cooked, which makes it ideal for the 'melt in your mouth' sensation we're after when using the slow cooker.
TIPS FOR SLOW COOKING PERFECTION
Although slow cooking is hassle-free, there are still some things we recommend to achieve the perfect slow-cooked beef:
Brown the beef first to retain all juices and natural flavours
Season only at the start and before serving. Slow cooking tends to reduce liquids, so the flavours can become concentrated
Don't overfill the pot. Steam shouldn't escape as that can lead to too much liquid inside
Keep the lid on at all times to ensure the beef can cook to optimum tenderness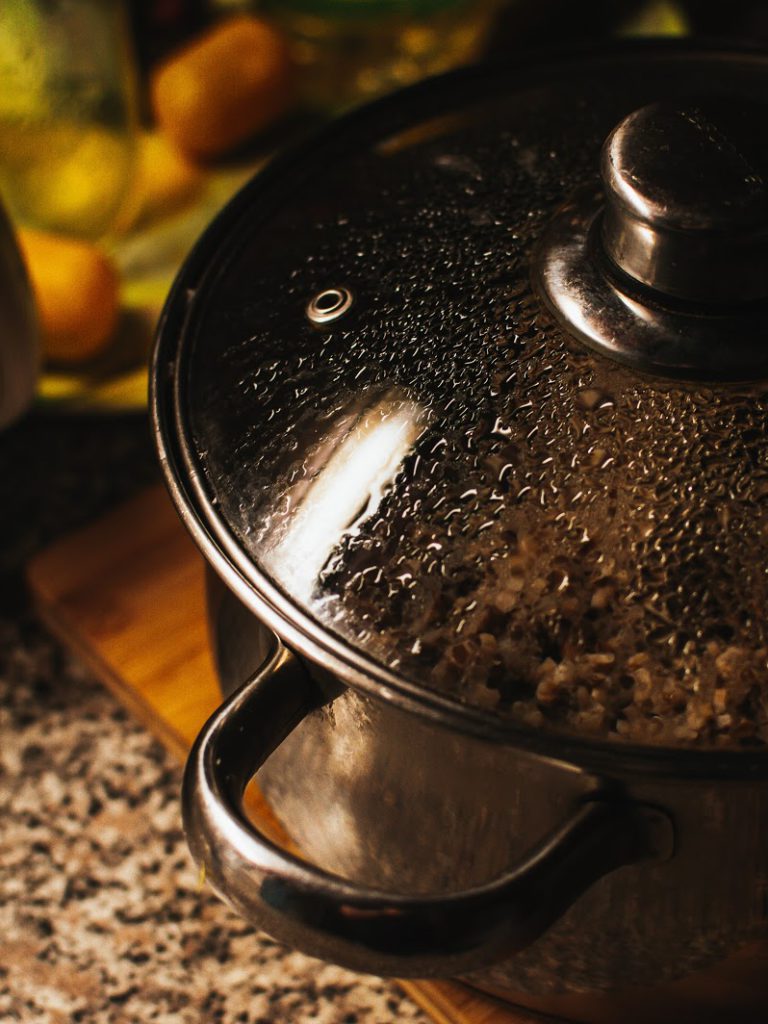 Slow Cooker Beef Stew Recipe
Instructions
Fry celery and onion in 1tbsp of the oil over low heat for 5 minutes

Add carrots, bay and thyme. Fry for 2 minutes

Stir in the puree and Worcestershire sauce, before adding 600ml of boiling water

Stir again and tip everything into a slow cooker

Crumble over the stock cubes and stir, before seasoning with pepper

Clean the frying pan and fry the beef in the remaining oil in batches until it is well browned. Tip each batch into the slow cooker

Cook on high heat for 4 hours

To thicken the gravy, mix the cornflour with a splash of cold water creating a paste. Stir in 2 tbsp of the liquid from the slow cooker

Tip back into the slow cooker, stir and cook for a further 30 minutes on high and stir in the parsley and season again to taste

 Serve with mash!
slow cooker beef stew recipe, beef stew recipe, slow cooker beef, how to cook beef in slow cooker