Full of protein and vegetables, the Sirloin Steak Salad is perfect for those warm summer evenings spent outside with a glass of merlot. This Sirloin Steak recipe is quick and easy to make; the ideal dish if you fancy homemade food that's full of bold flavours.
While there's a variety of different cuts of beef you could use, in this instance we're using the sirloin of beef as it's highly succulent and tender. At Tom Hixson of Smithfield, we offer a great range of Sirloin Beef Steak that's lean yet juicy and flavourful. Cooking sirloin steak is simple and effective, as well as being easy to perfect.
In this recipe we'll be pairing the steak with spinach, walnuts, tomatoes and blue cheese. You can use your favourite salad dressing to top it, but we recommend a balsamic dressing to compliment the beef.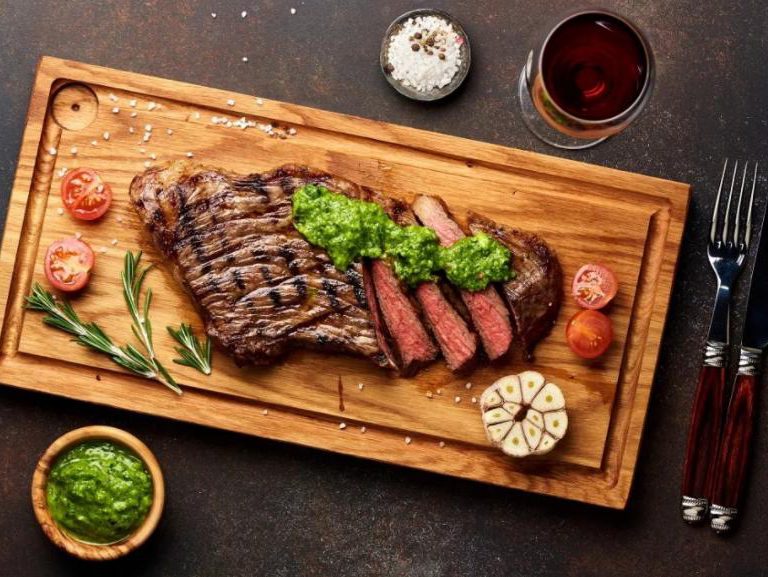 Sirloin Steak Salad Recipe
Instructions
Using a paper towel, gently pat the steak dry. Season the steak with the salt and pepper by rubbing it into the beef.

Over medium heat, melt half of the butter in a pan. Put the steak in a hot pan and cook for 2 minutes before rotating 90 degrees to cook for another 2 minutes.

Add the other half of the butter to the pan and turn the steak over to cook for another two minutes. Rotate 90 degrees and cook for two more minutes. Take the steak out of the pan and let it rest for 5 minutes. It should be medium-rare.

To create the salad, place the spinach in a bowl and top with the walnuts, tomatoes, blue cheese and your choice of salad dressing.

Cut the steak up into thin slices and arrange it over the salad.
Notes
Browse Tom Hixson of Smithfield's wide range of Sirloin Steak now and discover high quality, superior meat.
sirloin steak salad recipe, steak salad recipe, sirloin salad recipe