We understand that cooking a tasty dish for the whole family and keeping everyone happy during meal times can be a chore. But it doesn't have to be. Below is a one-tray dinner recipe that everyone will love (even the fussiest of eaters) and requires just 5 ingredients, so planning and prepping for your next family dinner is quick and easy.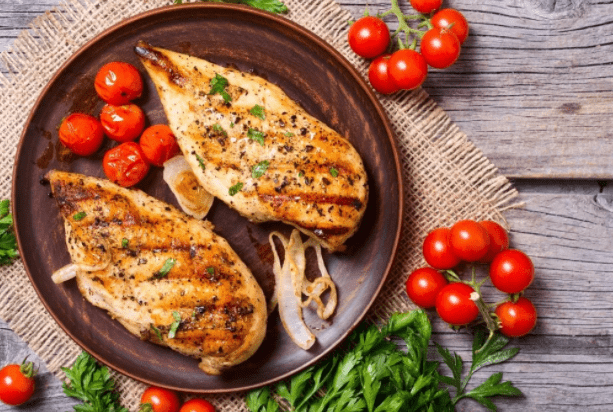 Pesto Chicken Tray Bake
Instructions
Preheat the oven to 220 degrees Celsius (180 degrees fan) 

Cut the potatoes into quarters or medium-sized chunks. If you are using baby potatoes, leave them whole. 

Place them in a deep baking tray with the chicken and tomatoes.

Brush the pesto over the chicken and any leftover on to the potatoes

Drizzle everything with olive oil. Ensure chicken and potatoes are well covered.

Put the tray in the middle of the oven and cook for 20 minutes.

Serve and enjoy!
Notes
Cooking times may vary depending on oven type. Always make sure the chicken is properly cooked before serving. 
Want to switch it up a bit?
Swap your white potatoes for sweet potatoes 
Sprinkle a couple of chopped garlic cloves for extra flavour 
Add bell peppers, red onion or courgette for extra goodness
Shop Your Ingredients
Our bulk chicken breast, available in 5kg packs, are ideal for this particular dish. Or you could always use up leftovers from a roast with our whole free range chicken. 
Pesto Chicken Tray Bake, Pesto Chicken Tray Bake recipe, pesto chicken recipe, Quick and Easy Family Dinner