Here in the UK, steak is an undisputed favourite when it comes to choosing a tasty dish.
From classic pub grub to five-star dining, the steak is an offering seen in most establishments up and down the country. Served with a side of chips and your favourite sauce, there's no denying that a steak is a much-loved option amongst us Brits.
But when it comes to choosing a cut, which do you prefer?
Favourite Cuts
Our research has found that Ribeye is the most popular when it comes to choosing a cut. Here in the UK, the average monthly searches for Ribeye steak reaches over 33k. Searches for sirloin steak come in at a close second with around 27,100 monthly searches, followed by fillet steak which sees just over 22,000 searches and rump steak which has around 18,000.
| | |
| --- | --- |
| Type | UK Monthly Searches |
| Ribeye Steak | 33,100 |
| Sirloin Steak | 27,100 |
| Fillet Steak | 22,200 |
| Rump Steak | 18,100 |
Insta-worthy
Of course, we all love to post a good pic of our food over on the gram and steak is no exception. The much-loved Ribeye also came out on top, with over half a million photos posted on Instagram in total. Again, this was closely followed by sirloin which had 182,000 posts, with fillet coming in as third most popular with 116,000 posts.
| | |
| --- | --- |
| Instagram Hashtags | Posts |
| #ribeyesteak | 501k |
| #sirloinsteak | 182k |
| #rumpsteak | 116k |
| #filletsteak | 82.3k |
We even carried out an independent mini-survey, and once again the ribeye came out on top as the favourite.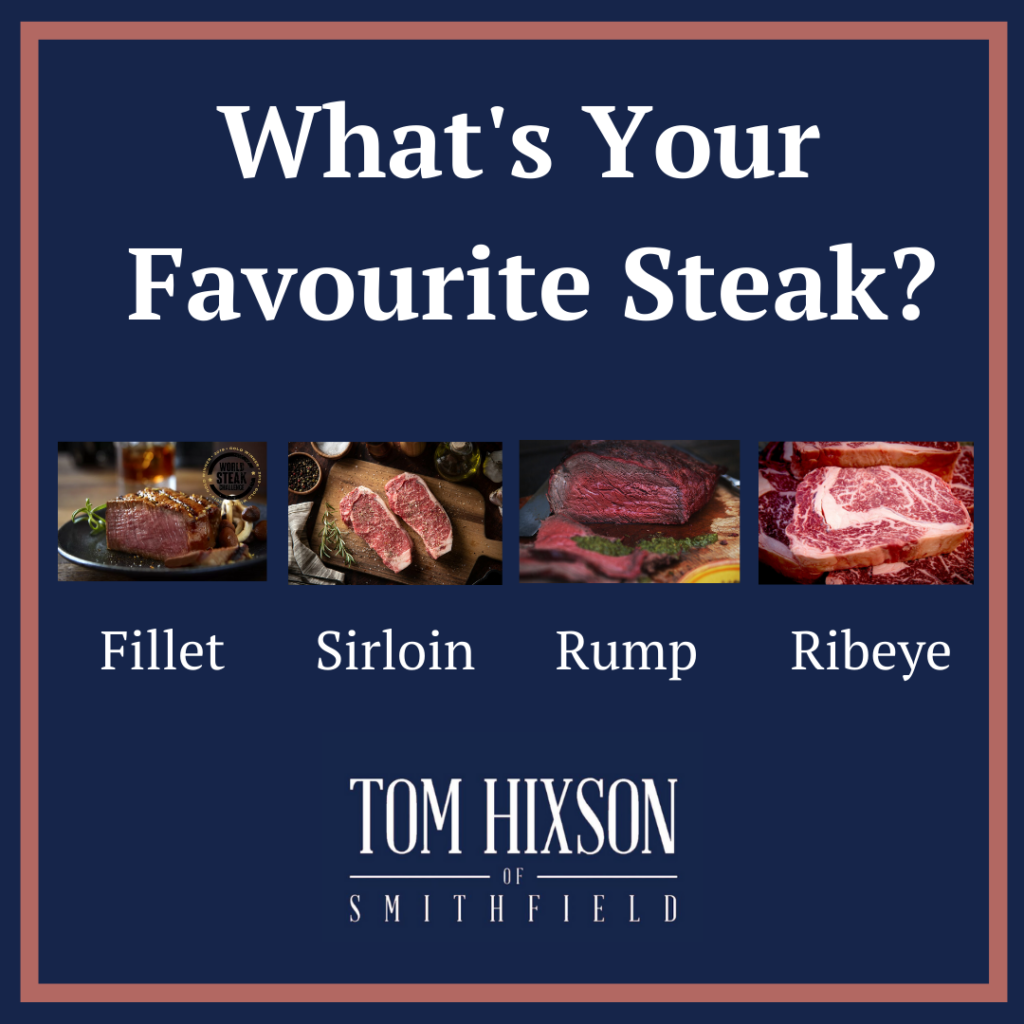 Steak Doneness
As well as choosing a cut, there's also the much-deliberated question of: how do you like it cooked?
Whilst many argue that rare is the only way it should be served, others believe that medium is best when it comes to cooking a steak to perfection (and most won't even serve a steak well-done, or maybe do it with a disapproving look!).
Our research has found that medium rare is the popular choice of steak doneness. Looking at UK monthly searches, the medium-rare preference came out on top, closely followed by rare and blue.
| | |
| --- | --- |
| Type | UK Monthly searches |
| medium rare steak | 18,100 |
| rare steak | 8100 |
| blue steak | 9,900 |
| medium steak | 6,600 |
| well done steak | 5,400 |
| medium well steak | 2,400 |
Our mini-survey also proved that medium rare was the most popular when asked how do you like your steak? With rare coming in second place.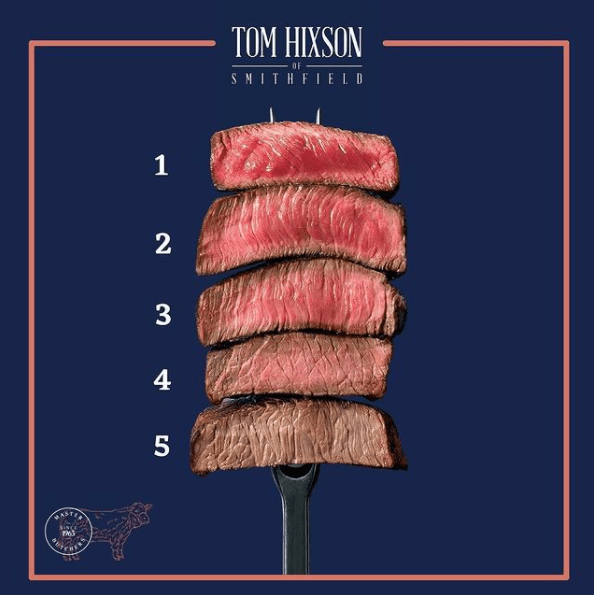 When it comes to steak, we all have a preference. But whether it's a succulent sirloin, a juicy ribeye or a flavoursome fillet, you can't go wrong with this classic dish.
Now hankering for a steak? Why not check out our recipe from top chef Harvey Ayliffe, with professional tips and advice on how to cook the perfect steak.
Data sources:
https://keywordtool.io/google
https://www.instagram.com/