Need a late summer BBQ recipe? Look no further than this delicious ribs dish from the guys over at Traeger Grills.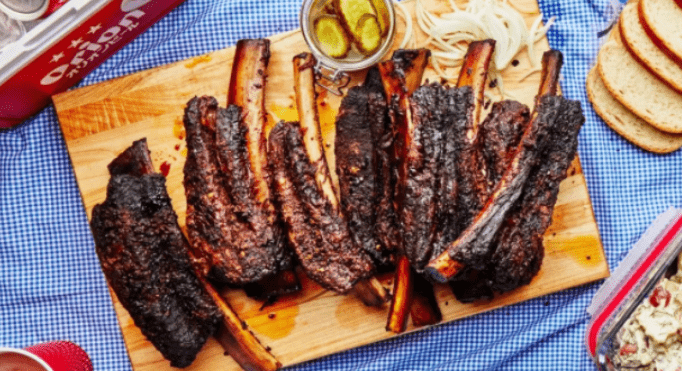 BBQ Beef Ribs With Rainbow Coleslaw
Instructions
Take the ribs and trim any excess fat and remove the membrane.

Next, using the Big Game Rub, rub the mix into the beef ribs and allow to sit for 1 hour or overnight.

When ready to cook, set the grill to 120°C and allow to preheat by keeping the lid closed for at least 15 minutes.

Place the ribs on to the grill and cook for 2 hours or until a thermometer inserted in the thickest part of the meat (not touching the bone) reads 70°C.

Remove the ribs from the grill and wrap up in two layers of foil.

Return the ribs to the grill at 120°C and continue to cook until internal temperature hits 95°C.

While ribs finish cooking, prepare the coleslaw dressing by combining the apple cider vinegar, canola oil, mustard, sour cream, salt and pepper to a mixing bowl and whisk. Set aside.

Mix dressing mixture with carrots, red cabbage, green cabbage, red onion and rainbow chard right before serving.
Notes
Make sure you browse through our superb beef ribs which are perfect for this tantalising recipe. Or why not try the rest of our BBQ meats selection? You'll find plenty of amazing produce, including our recent collab with MEATER for our BBQ Meat Pack.
bbq beef ribs recipe, how to bbq beef ribs, recipe for bbq beef ribs